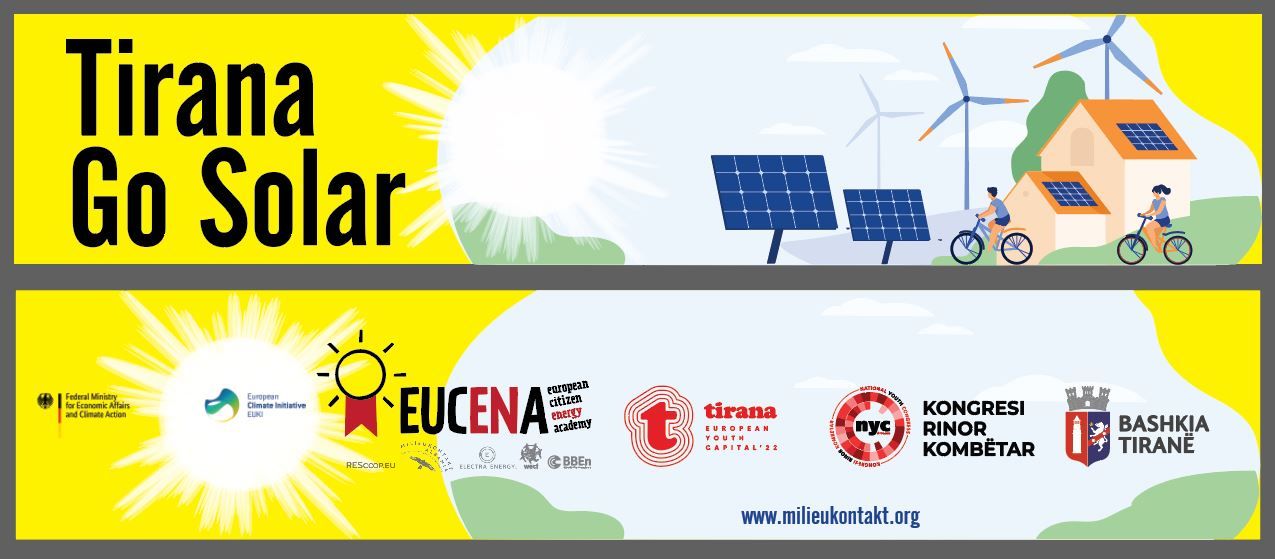 The citizen energy movement is evolving all over Europe, crystalizing the need for citizens and local communities to access renewable and affordable energy, such as solar and wind energy, and to contribute actively to the transition to a just, democratic and inclusive energy system across Europe.
The En-Lab will foster networking at the Balkan level and cross-country exchange of ideas, tools, knowledge, and good practices.
It will start with a City Walk – Design Thinking for Change to find the right problem to address and solve building thermal performance and the unending benefits from the solar radiation using solar panels and photovoltaics panels. The basic concepts of energy efficiency are going to be analyze including the effectiveness, performance, saving strategies, conservation and energy management. The fundamental principles of energy audit process will be part of the event.
In the program will be included a concrete example of a capsule (available at Polis University). The capsule is going to be analyzed in terms of thermal performance using specific instruments (available in Polis University). The data collected from the instrument will be further analyzed and interpreted based on their computer applications. The professional instrument that are going to be used are TESTO Thermal camera and TESTO U-value measurements.
The program also includes the important role of solar panels (available at Polis University), their concrete examination and their energy performance. The role of the photovoltaics panels (a complete operational sample is not available at Polis University) will be exanimate too.
The key themes of the training are networking, capacity building and knowledge transfer.
What is included?
Free of charge participation in all sessions of the energy lab
Travel expenses
Accommodation on 31st of August and 1st – 2nd of September
coffee breaks and meals on 1st – 2nd of September
Free access to training material
NOTES & REMARKS FOR A SUCCESFUL APPLICATION
Due to limited participation, only forty applications will be chosen. Applicants will be chosen on a range of criteria including, but not limited to, country of origin, gender and background. Successful applicants are expected to stay for the whole 2 days duration of the Energy Lab.
– Good written and spoken English knowledge
– We strongly encourage sustainable means of travel (e.g., train or bus).
Schedule
You can find all the information about the sessions and activities in the detailed programme.
Application